For our November Member of the Month, we interviewed superstar member Wesley Ru! Read on to learn more about him.
Tell us about yourself! It can be about anything – where you grew up, your professional background, your hobbies, etc.
Hi! My name is Wesley (or Wes) and I'm a Taiwanese American transplant from the West coast (best coast). I currently work in Portfolio Management at PNC Financial Services Group doing trading analytics. I really like eating good food (surprise surprise), playing sports that don't involve constant running, and playing League of Legends.
Why did you join TAP? What are your favorite events?
I wanted to meet new people and get more involved in helping out the community. My favorite event this year by far was hiking Breakneck Ridge. It was on my bucket list since I missed the signups last year and the first hour scrambling up the rocks was everything I hoped it would be. Even though the next five hours was basically our group trying to find our way back down the mountain and wading through some thick mud, I feel that it just made the experience that much more unforgettable.
Tell us something cool that happened to you this past year.
I went to Singapore for the first time! It was pretty incredible timing because Crazy Rich Asians ended coming out a few months later and some of the really big panorama scenes featured some iconic landmarks in the country, and I was excitedly pointing out all the places I went to to my mildly less excited movie watching buddy.
If we wanted to hang out, where would we find you?
Probably in Chinatown eating/getting asian groceries, biking around Central Park in the early weekend mornings, or pretending I can climb walls in one of the gyms in LIC.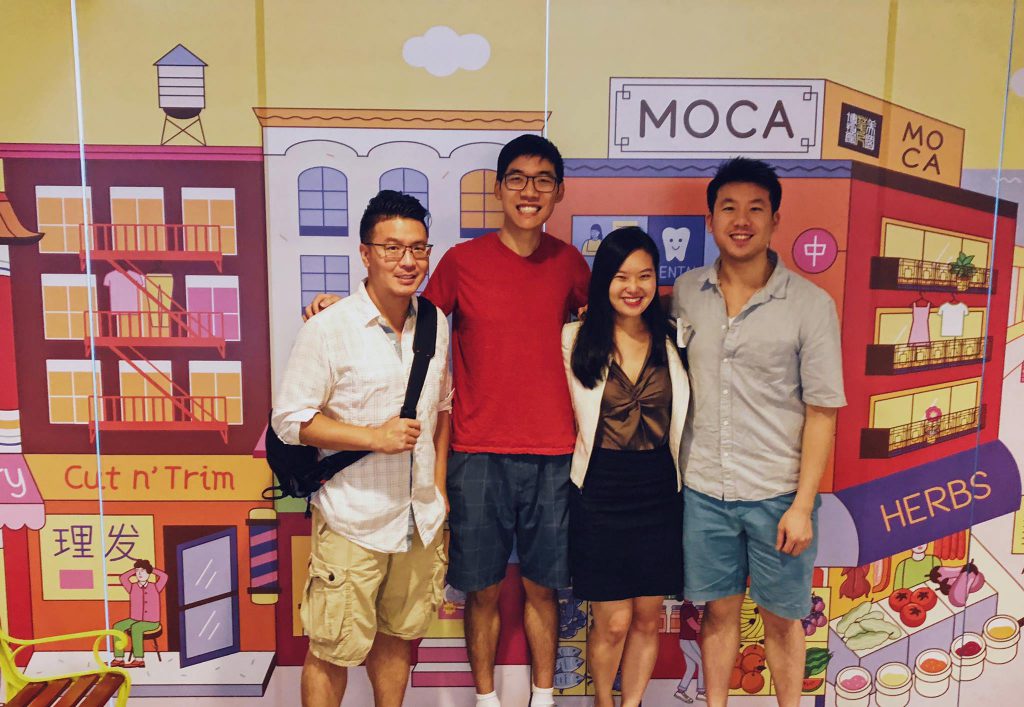 What's your advice for newer members who want to get more involved?
Go volunteer! A lot of the volunteer events have a smaller turnout than say a TAPpy Hour event which means it's easier to talk to people if you're socially awkward in large groups like I am. Plus, you end up helping the community which is pretty awesome!