This month, we are saying goodbye to four TAP-NY board members. We asked them to reflect on some of their favorite TAP memories and experiences – check below for their thoughts and memories of their time on board.
Mike Chuang, Outgoing Social Chair
Andy Tien, Outgoing Tech & Membership Chair
Joanne Wu, Outgoing Professional Chair
Linn Yen, Outgoing Vice President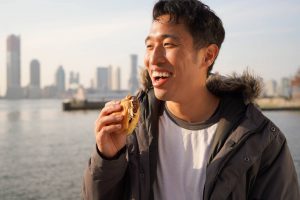 Mike Chuang – Outgoing Social Chair (TAP-NY Board 2018)
1) What was your favorite TAP memory and why?
My favorite TAP memory is not for a particular night or event but more of an overall feeling of warmth, coming from being a part of an incredibly welcoming, supportive community. By getting more involved on the TAP board I felt like I had gained a group of amazing people that had my back through both success and failure and I was also more than happy to have theirs. My schedule quickly filled with professional, social, and cultural events that I never would have had access to and gave me something to look forward to attending each week. I connected with top-caliber people who share the same hobbies as me, were skilled in professions I wanted to learn, and who shared the same love for a good night out. Never before had I felt such an instant level of comfort and trust within a group, which I think helped each of us to do greater things for the community knowing that we all share a base of support.
Nevertheless, if I was pushed to name a few standout memories they would definitely include:
— Meeting and connecting with people all over the country at both national convention and on a social trip to Vegas
— Bubble tea tour followed by a slumber party with thought-provoking movies
— Meditation retreats in upstate New York
— Bringing my mom to a TAPpy hour
— Halloween Party with Crazy Rich Asians costumes and getting featured on Awkwafina and Jimmy O. Yang's Instagram accounts
— Getting free tickets to my first Kpop concert
— Countless birthdays, mixers, and get-togethers ending in karaoke at 4AM
2) How has TAP helped you grow as a person and as a member of this community?
Outside of the feeling of support and belonging I mentioned above, I also feel much more aware of my own identity as a Taiwanese American and our ability to organize and influence how we fit into America's evolving culture. I had never thought about many of the issues we face before so just hearing about other people's stories and understanding how to share my own gave me a better sense of who I am and how I can contribute.
As social chair in particular, I always loved bringing people together and felt that I finally had a productive outlet for that energy. I gained invaluable knowledge in organizing events and interacting with venues to try and create the best experiences for our members. On the whole, the sheer number and diversity of events has done things to vastly expand my network, improve practical skills in negotiating and communication, and expose me to aspects of NYC that I will never forget!
3) What are some words of advice you would give to incoming board members?
Have an open mind, open heart, and open spirit with all of the different people and experiences TAP offers. You will undoubtedly be exposed to new situations that can help you grow as a person, so dive in headfirst and someone on the board will always be there to support you along the way!
Moreover, be bold and ambitious with your ideas for the community. When speaking to venues or organizers, imagine a world where you could instantly bring 150+ people to attend an event or support a cause and how valuable that is because TAP can do just that! Lastly, share as much as you can with the board; your goals, your fears, laughs, hugs, maybe some tears, because TAP will give you back way more in return in its lifelong connections.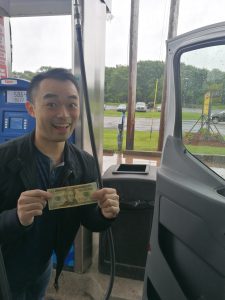 Andy Tien – Outgoing Tech & Membership Chair (TAP-NY Board 2018)
1) What was your favorite TAP memory and why?
Board Retreat – It was an absolute blast bonding with the rest of the board and thinking about how to grow our community together. All the team building activities were insanely fun and making the lip sync videos were phenomenal! Also plenty of other great memories at TAPpy hours and dance/dinner series. I'll really miss hanging with everyone at board meetings, but I look forward to continuing to grow our friendships.
2) How has TAP helped you grow as a person and as a member of this community?
I've learned a lot about taking initiative and ownership of any problems. TAP has built my confidence to dive deep into a problem and actively work on fixing it, while having the security of knowing that your fellow board members will support you no matter the outcome. I'll definitely carry this mentality to the other parts of my life.
3) What are some words of advice you would give to incoming board members?
TAP is your playground to experiment and grow, and to take those skills with you to the other parts of your life. You automatically have an awesome support group who are willing to back you up and keep you accountable for any and all ambitions you have. In this fast paced city, having a group of people like that is extremely rare. Take advantage of it and get out of your comfort zone. You'll get all of this while having a great time hanging out with one of the most fun groups you'll ever meet. Good luck in all your endeavors this coming year–I look forward to attending your events!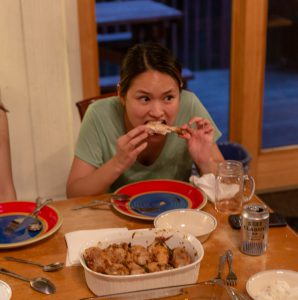 Joanne Wu – Outgoing Professional Chair (TAP-NY Board 2017 – 2018)
1) What was your favorite TAP memory and why?
Where do I begin??? I guess if I had to pick, it would probably be our annual board retreats. We've always gone outside of the city, a little bit off the grid, and spent an amazing weekend just cooking, playing, bonding, and getting to know each other (and drinking probably way too many jello shots). There are always so many hilarious memories and inside jokes that come out of the retreat that we spend the rest of the year laughing about.
2) How has TAP helped you grow as a person and as a member of this community?
Through my role as Professional Chair this past year, I've planned a number of industry and career-focused events. I got the chance to learn about industries unfamiliar to me like healthcare and real estate, hear stories from entrepreneurs and creatives, and partner with other organizations to co-host larger events. What I am absolutely most thankful of TAP for is all of the friends that I've made, something I will treasure for years and years to come.
3) What are some words of advice you would give to incoming board members?
Have fun, support each other, and go ALL IN – I promise it will be one of the most rewarding experiences of your time in New York.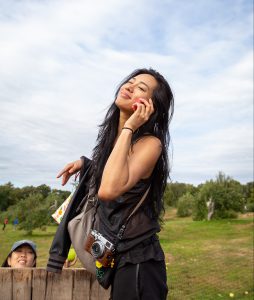 Linn Yen – Outgoing Vice President (TAP-NY Board 2016 – 2018)
1) What was your favorite TAP memory and why?
There are so many! It's difficult to pick a favorite, but I'll share two memories that highlight the types of people that keep this organization running:
— Years ago, when I moved to New York, I wanted to find some organizations in the city to volunteer for. TAP-NY was one of a few that I settled on. When an opportunity arose, I signed up to help out at an event and showed up by myself. When I arrived, I remember feeling instantly welcome by the organizers. There was an immediate, geniune, and down-to-earth warmth that I'll never forget. After I joined the board myself, I always wanted to pay that feeling forward when I met new members at our events.
— The first event I planned as a board member was a zumba class for a new series called "Dance Roulette" that I wanted to try out. I was already glad that the board was receptive to the idea and trusted me to run with it. What I didn't expect was that a bunch of them would show up to dance their faces off and be supportive cheerleaders!
It's been incredible to be part of a community whose members consistently show up for one another, both physically and emotionally. The people of TAP are generous with the most valuable things anyone could give – time and attention. I'm fortunate to have many memories that serve as proof of this.
2) How has TAP helped you grow as a person and as a member of this community?
TAP has a strange ability to recognize and attract some really incredible people, not only in New York, but in chapters across the country. Over the last three years, I've encountered a diverse slew of personalities and ideas that have informed and expanded my point of view. It can be easy to settle into the inertia of routine, but TAP has ensured that I'm always talking to someone new.
On a separate but related note, I have a (sometimes unfortunate) natural tendency to go/stay home on any given day and be way too happy with that. Being a part of the TAP community has encouraged me to break those homebody habits and pack my calendar with countless fun, educational, and silly activities. As a result, I've gotten to know remarkable people who never fail to challenge me and make me smile. It isn't hard to find the inspiration to make the trek from Queens when there are so many people in the community who I love seeing and meeting.
3) What are some words of advice you would give to incoming board members?
First, congrats and welcome to the fam! Please know that you are so wanted and welcome.
Each year is different, but I can say with confidence that joining the board invariably presents a special mix of challenge and opportunity. TAP is a place where you can experiment/try/fail/play/learn while surrounded by people who are rooting for you every step of the way.
I hope you can feel comfortable sharing the truest and best version of yourself because we want all of your weird and all of your quirks! It's an incredibly open-minded and accepting collection of people and you'll get as much as you give as a board member.
In simpler terms, my advice is to try things, be you, have fun, and support each other! And don't forget to hang out with the alums. We <3 you.
Can't wait to see what you do!
[/et_pb_text] [/et_pb_column] [/et_pb_row] [/et_pb_section]