For our February Member of the Month, we interviewed superstar member Darlina Liu! Read on to learn more about her.
Tell us about yourself! It can be about anything – where you grew up, your professional background, your hobbies, etc.
Hey there! My name is Darlina and I was born and raised in Flushing, NY. I spent four years in the city of brotherly love studying biology and anthropology at the University of Pennsylvania. Now, I'm a medical student by day (and sometimes night) at the NYU School of Medicine. I run a podcast called Doctors Who Create, where I interview physicians about their creative hobbies. My own creative hobbies include spoken word poetry, improv, and dance—especially swing, salsa, and Zumba! In my spare time, I'm writing a poetry anthology, designing a card game, and improving my squash game.
These are a few of my favorite things…
Most played board games: Avalon: The Resistance & Codenames Pictures
The best show I've seen all year: Usual Girls by Ming Pfeiffer
Last concert: LANY at Terminal 5
The last book I read that I can't stop talking about: Little Fires Everywhere by Celeste Ng
Currently reading: Nudge and Eleanor Oliphant is Completely Fine
Why did you join TAP? What are your favorite events?
The first time I heard about TAP was at the Passport to Taiwan Festival last year. I had no idea such a vibrant community of Taiwanese American professionals existed in NYC! After attending my first ever TAP event, the June Dinner Series with Kristie and Mike at Sotto 13, I was blown away by how friendly and inviting everyone was. They instantly made me feel very welcomed and encouraged me to check out more events, like the TAPpy Hours and TAP Olympics. I've found that it's been a great way to make new friends in the city.
So many fun events come to mind… my favorite still has to be the TAP Amazing Race! Running around the city doing crazy challenges with my teammates like leapfrogging through Madison Square Park, making balloon animals in front of the Jeff Koons sculpture in Astor Place, and painting with tapioca pearls at Yaya Tea was a thrilling adventure in the best way possible. Coming in second place wasn't too bad either!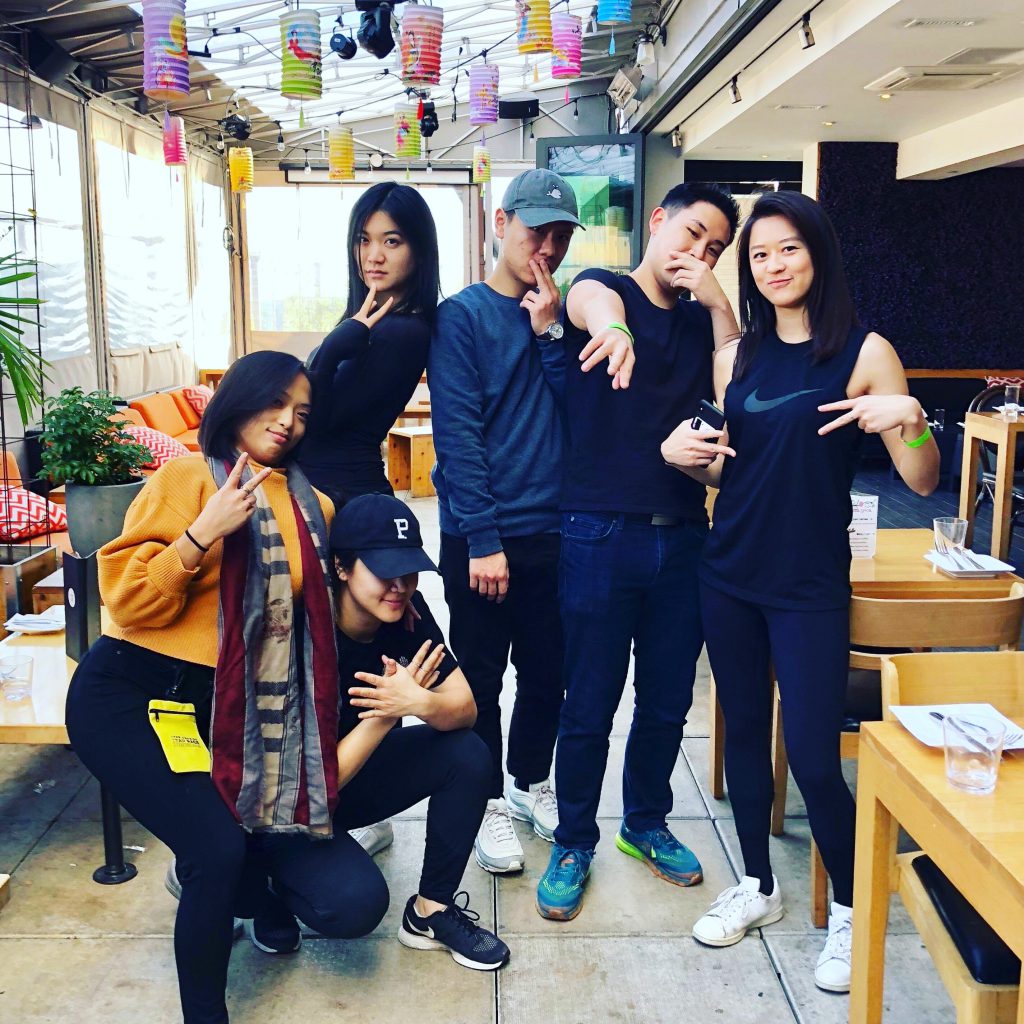 Tell us something cool that happened to you this past year.
This past year, I put together a music video parody of "thank u, next" for my school's Second Year Show with some friends to commemorate this big transition from my preclinical years of medical school to clinical rotations. The whole production process, including writing lyrics, singing, mixing audio, directing dance scenes, and editing, was such an enthralling experience since it was all completely new to me. It was cool to see how everything came together in such a short amount of time. By now, I've listened to "thank u, next" more times than I can count. The next thing I'm trying to figure out is how to make this go viral, so if you want to help with that, check out the video below!

If we wanted to hang out, where would we find you?
I like exploring neighborhoods on foot, so you can often find me taking long walks in the city. It's the best way to discover hidden gems! The East Village, in particular, is a fantastic place to come across unexpected street fairs, art galleries, farmer's markets, and stunning street art.
When I'm not out wandering the city, I'm often wandering the aisles of Trader Joe's for recipe ideas, trying to escape the room, going to Harry Potter trivia night, museum hopping (highly recommend the Germ City exhibit at The Museum of the City of New York!), or checking out shows like the Friday Night Poetry Slam at the Nuyorican Poets Cafe, Asian AF at UCB, and Super Free Wednesdays at the Peoples Improv Theater.
These days, you'll most likely find me hanging out at the hospital!
What's your advice for newer members who want to get more involved?
Attending a Dinner Series event is a great gateway to getting more involved with TAP. With the smaller group size and more intimate setting, I find that it's easier to have conversations that go beyond small talk and it's easier to get to know people who then become familiar faces at the bigger TAP events. Also remember the events that TAP hosts are open to everyone! You can invite friends, whether they are Taiwanese American or not, to participate in these unique activities and learn more about Taiwanese culture in the process. It's a win-win-win!