For our March Member of the Month, we interviewed superstar member Kaitlin Yang! Read on to learn more about her.
Tell us about yourself! It can be about anything – where you grew up, your professional background, your hobbies, etc.
I grew up in Taiwan and moved to the states when I was 15. I didn't grow up going to international schools, so please excuse any grammatical mistakes and awkward english in my responses (It took me years to stop calling my kitchen my chicken, so I've come a long way you see)
I graduated from WashU in 2018, and I am currently a Children's Book Designer by day and Freelance Illustrator by night. Most people have never heard of this job title, so long story short: I work with editors and artists to bring authors' manuscripts to life! I design covers of Middle-grade and Young Adult novels, and art direct artists for board books' and picture books' interiors. Ultimately, I hope to transition to a full-time freelancer who specializes in illustrated picture books. Check out my work at www.kaitlinyang.com!
Outside of design and illustration, I also LOVE playing basketball, board games, video games, and all kinds of volunteering. Oh, one thing you should know about me is that my family and I are OG, die hard GS Warriors fans!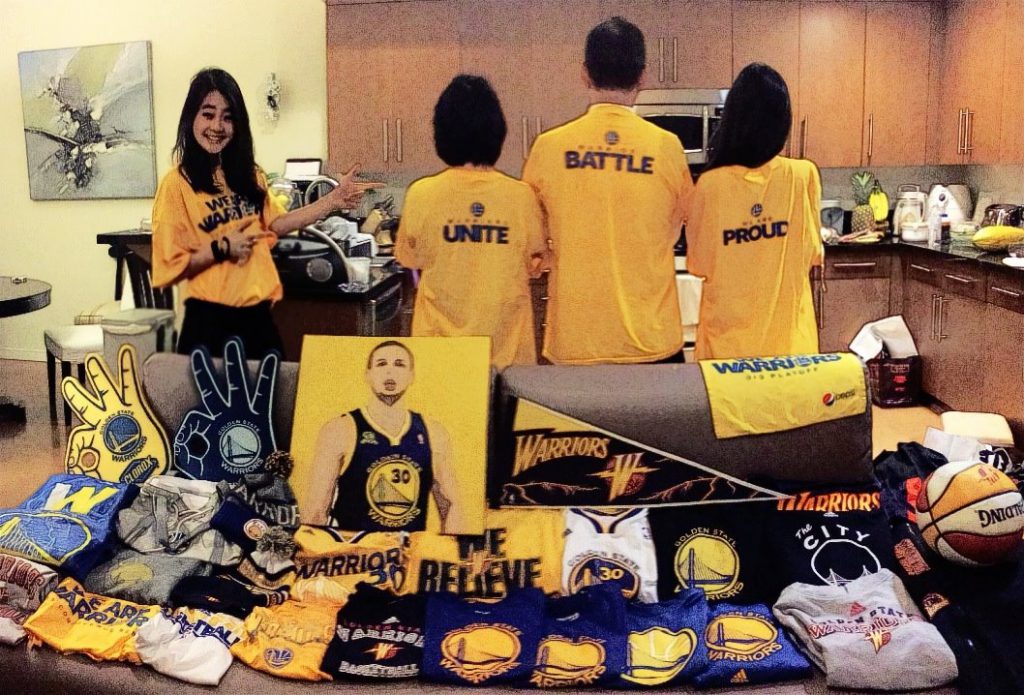 Why did you join TAP? What are your favorite events?
I joined TAP when I first moved to NYC in 2018 and had a total of 3 friends in the city. My childhood friend's boyfriend and former TAP board member, Kevin Wong (the tallest Asian guy at most TAP events), begged and begged, and I finally said FINE. I am so thankful to him because through TAP, I made a lot of meaningful connections and found friends with similar backgrounds and hobbies to explore NYC with. My favorite TAP events are the Member appreciation Beach day, CNY banquet, and volunteering at the Hello Taiwan Halloween Fundraiser!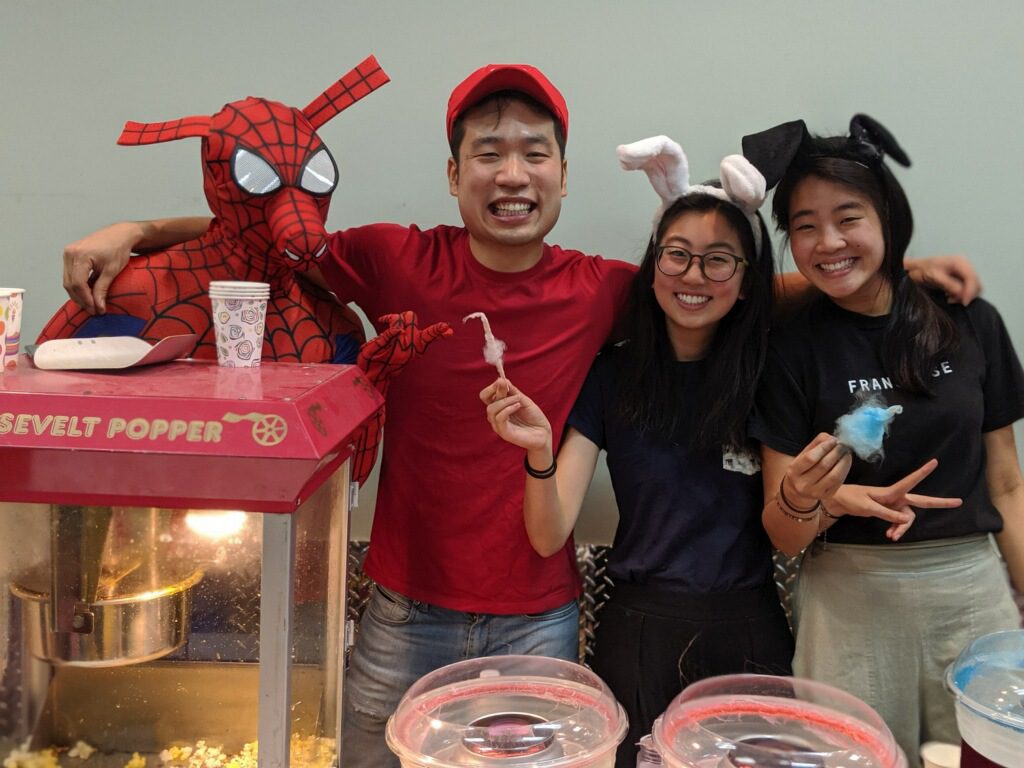 Tell us something cool that happened to you this past year.
I moved to Jersey City last year! It's cool and not lame I swear! I was so sick and tired of my tiny apartment and loud neighborhood in Brooklyn, so my fellow illustrator friend and I decided to do a 180 switch. In Jersey, we were able to rent a 2B2BR that is 5 times the size of my old place (literally) for the same price. We converted our living room into an art studio, so we can work on freelance works, personal projects, and books comfortably at home 🙂
I also want to clear a myth: Path train is NOT more expensive than metro. It's cheaper by 25 cents actually…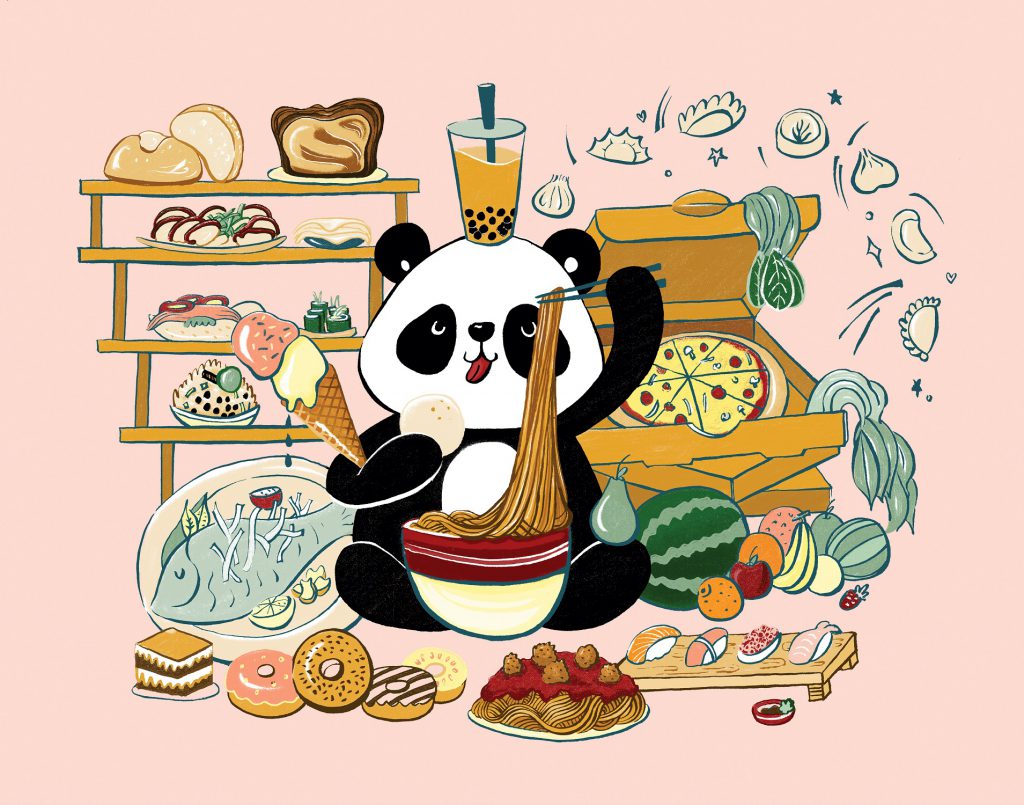 What's your favorite Taiwanese food and why?
Taiwanese Beef Noodle! It is my sister's and my favorite dish growing up, so it's not only DELICIOUS but it also brings back great memories. For anyone visiting Taiwan in the near future, check out 桃源街老王記 in Ximending 🙂
What's your advice for newer members who want to get more involved?
It is scary to show up to social events, but I assure you everyone at TAP is nice, welcoming, and fun to be around. I'd recommend starting in a small group setting, volunteering or workshop events, so you get to have longer and more personal conversations (well…drinking is fun too lol) If you are too shy like I was in the beginning, I'd love to be that default friend to an event you are interested in attending!